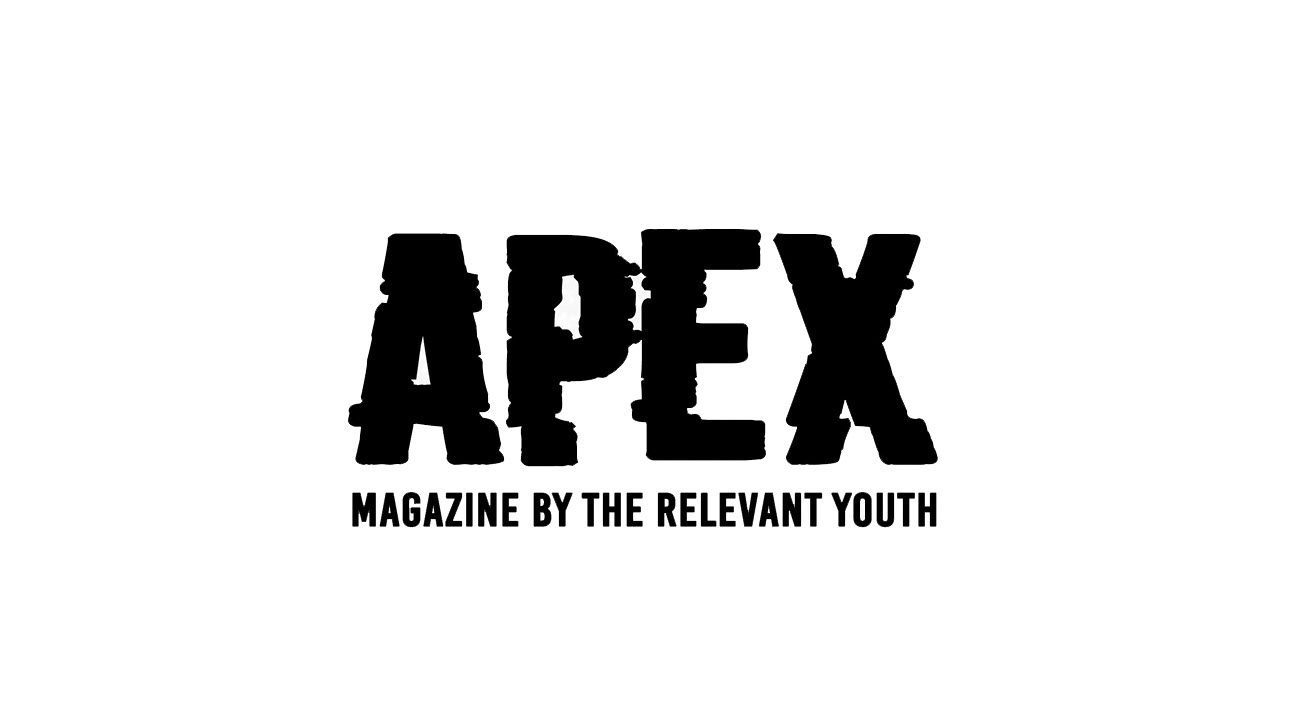 This magazine captures  Relevant Youth, a student ran creative agency in Columbia Missouri. By featuring the clients, the creatives who work hard to produce content, and the interactions between the two as we build creative community, and work hard to produce real world content.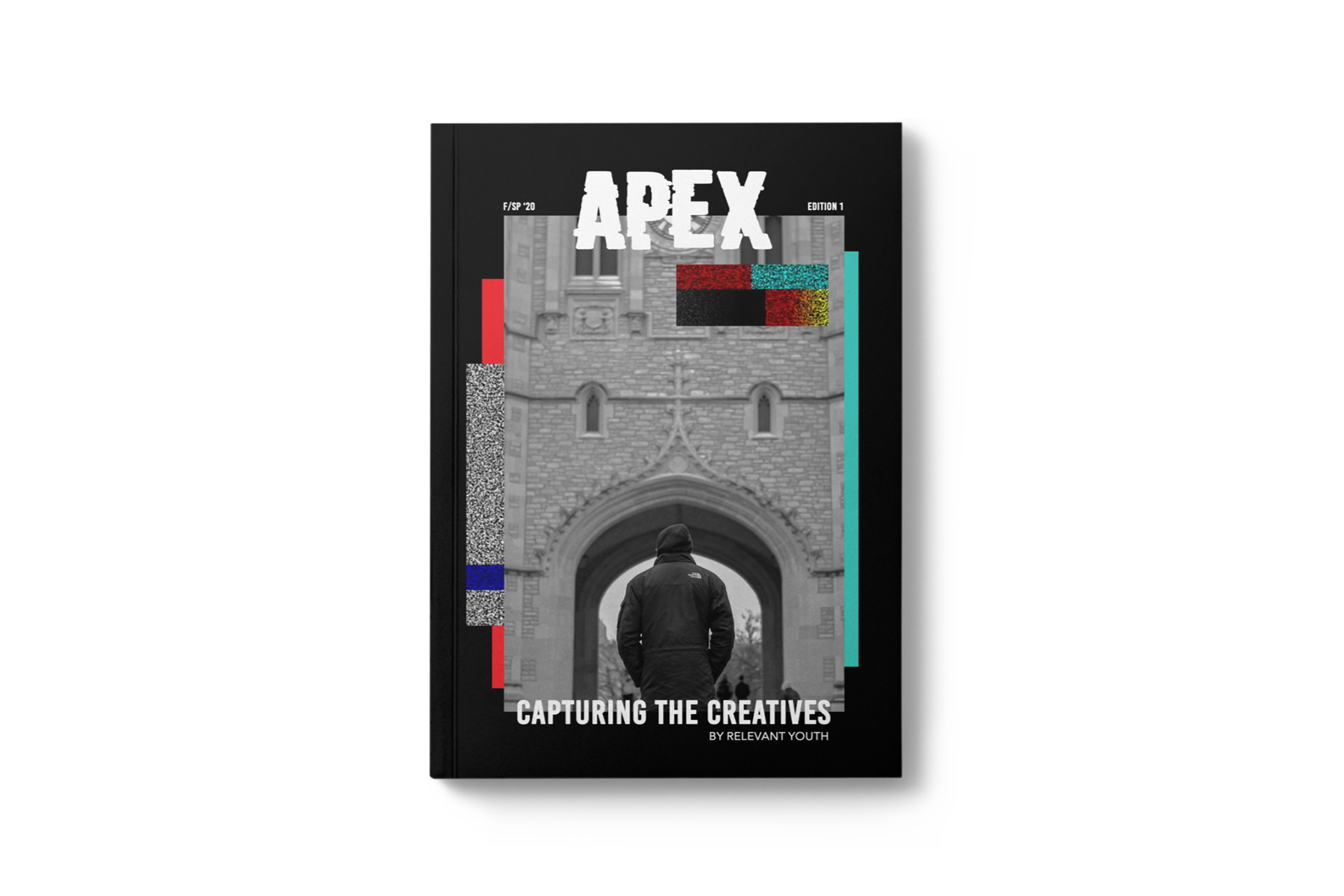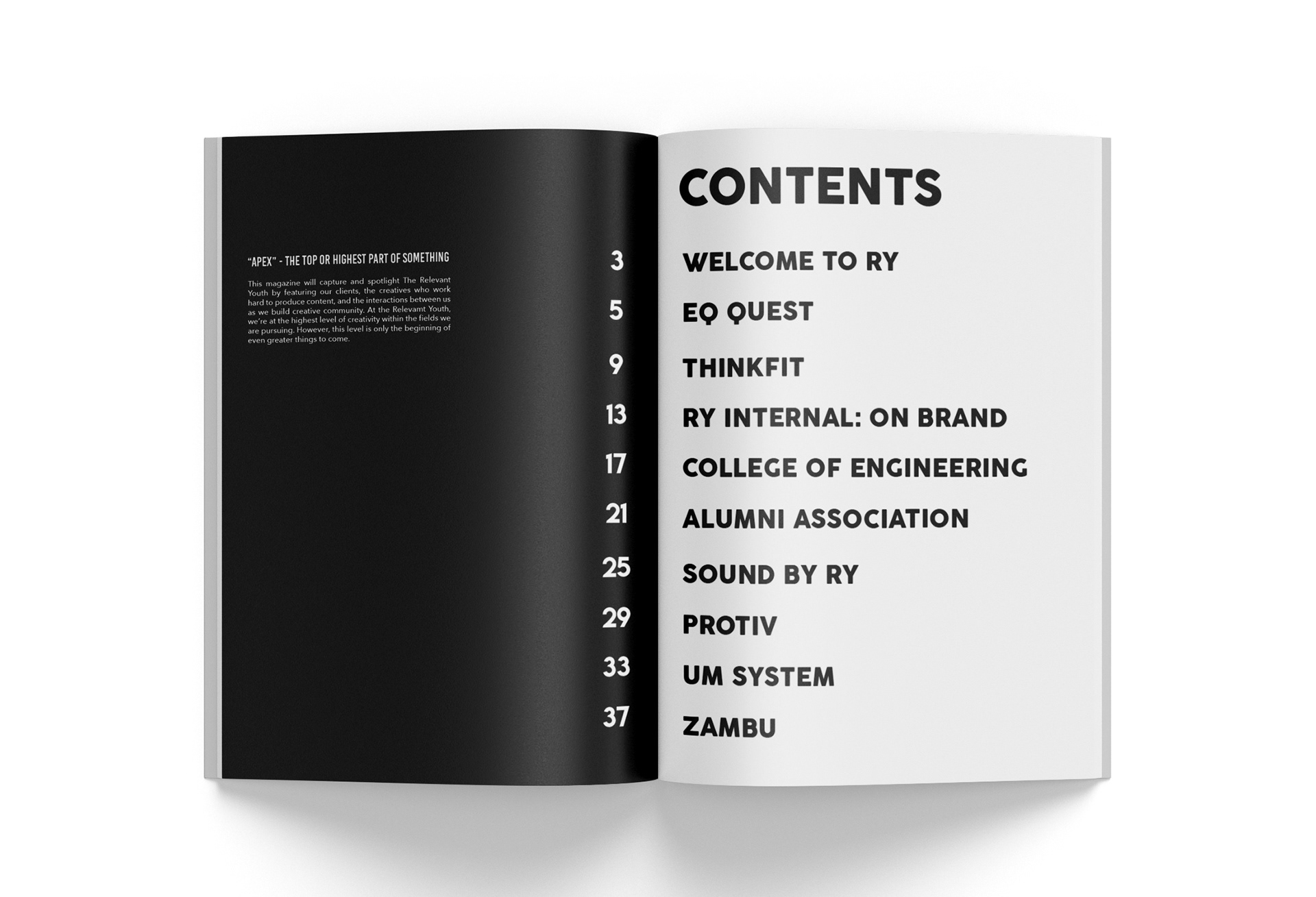 Each section highlights a client team. Features the members while showcasing the creative work they've done.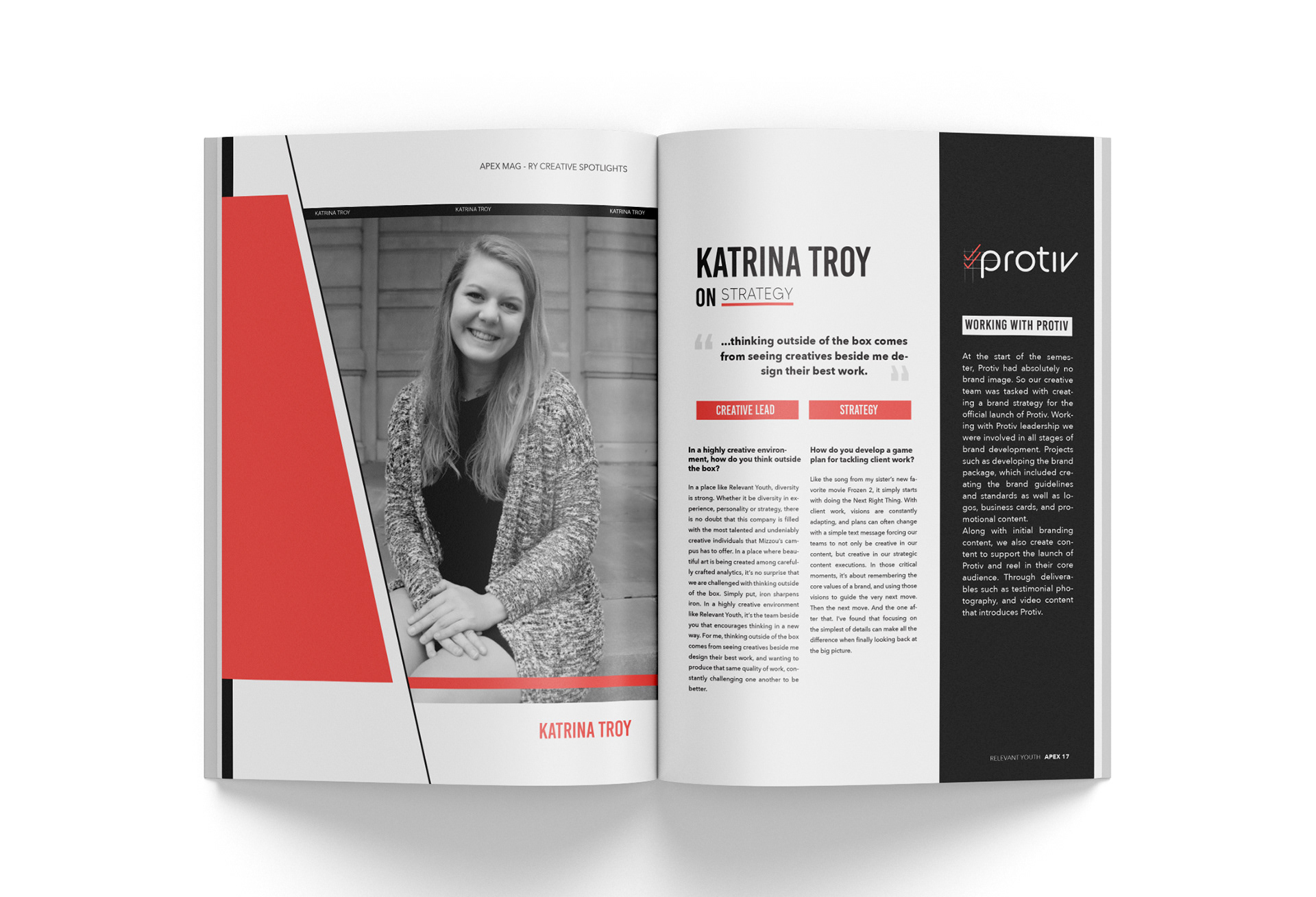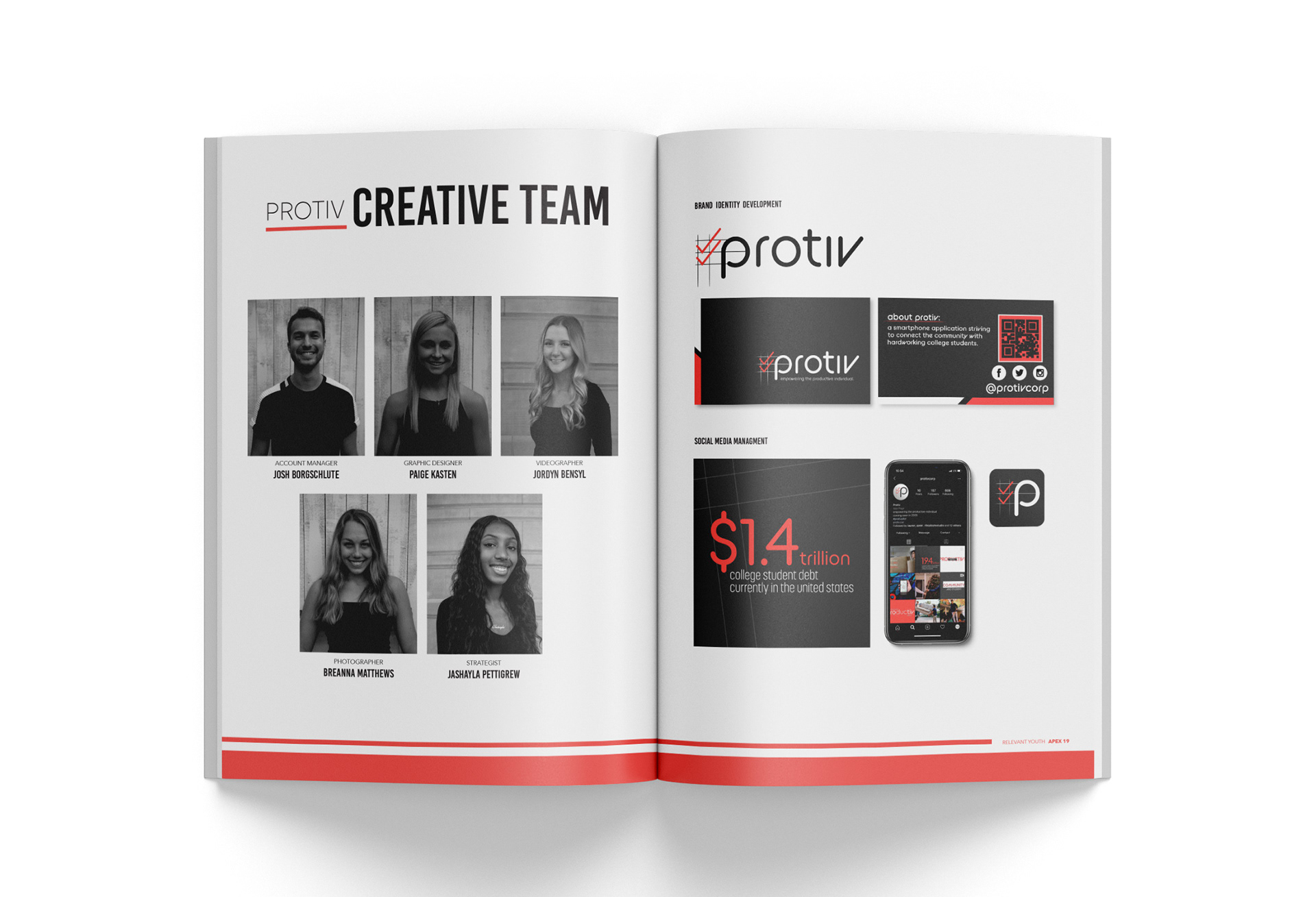 Sound by Relevant Youth is the music marketing wing of the company. This 4 page spread features artist Jay Wood. It also recaps a concert organized by RY Sound

.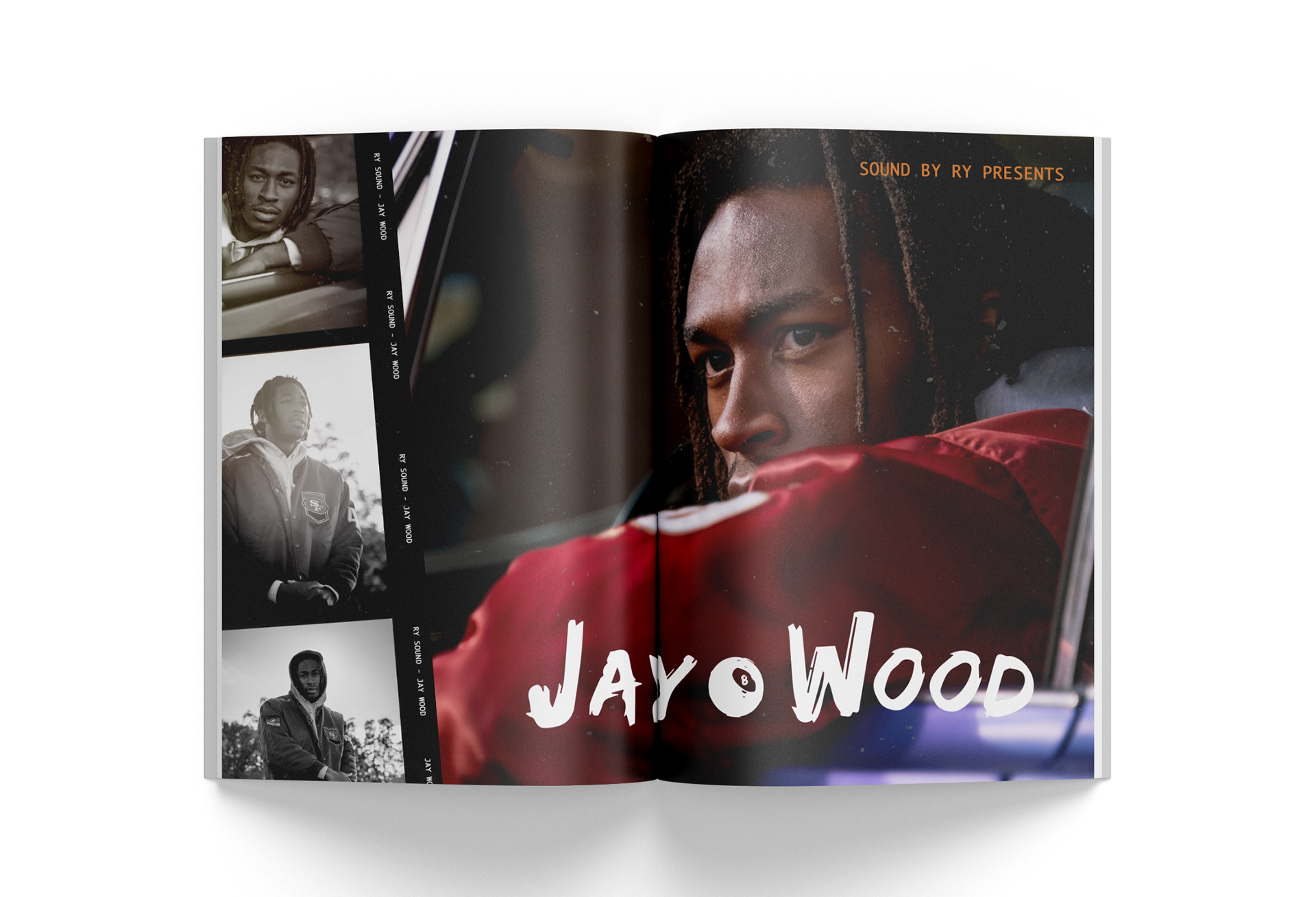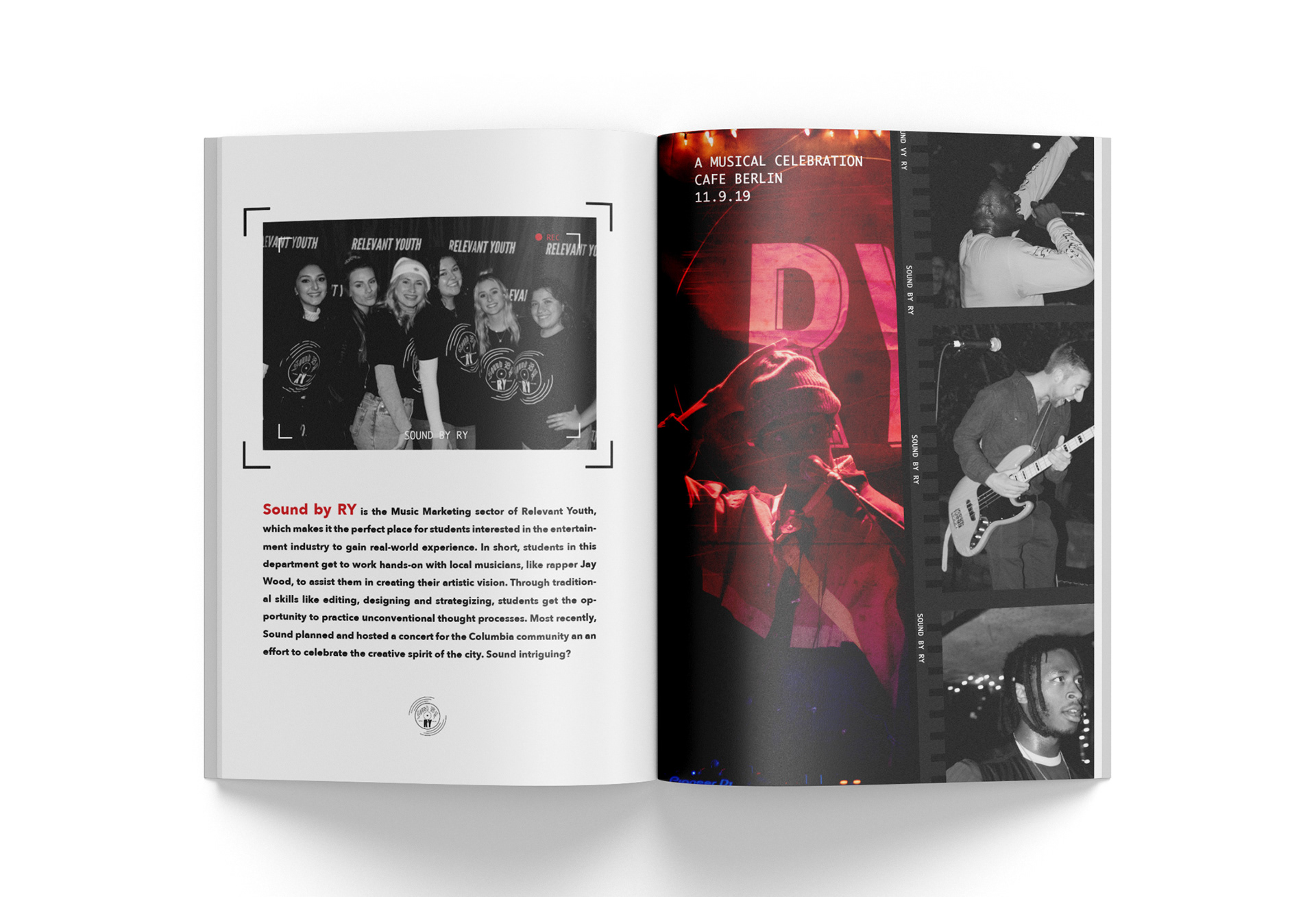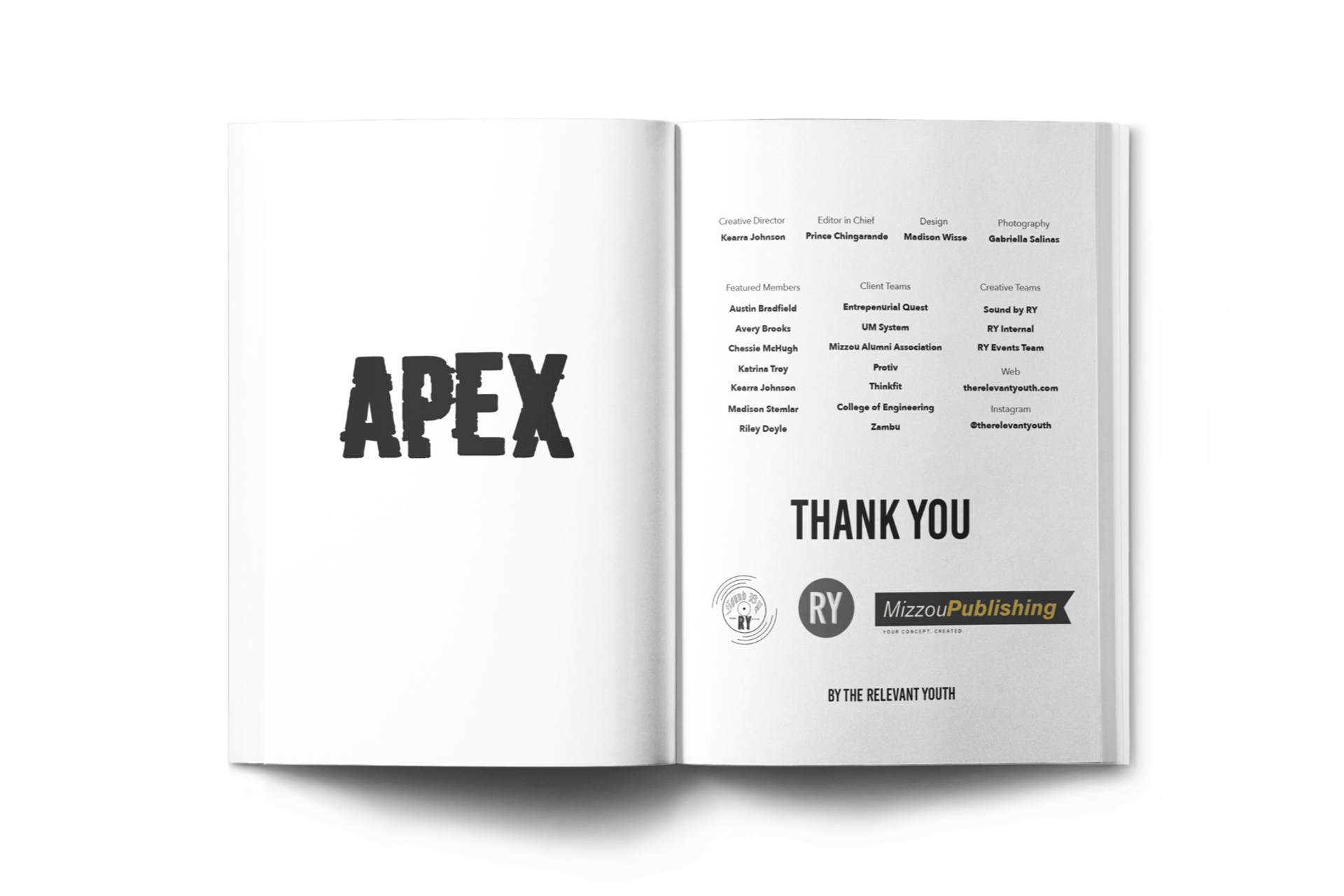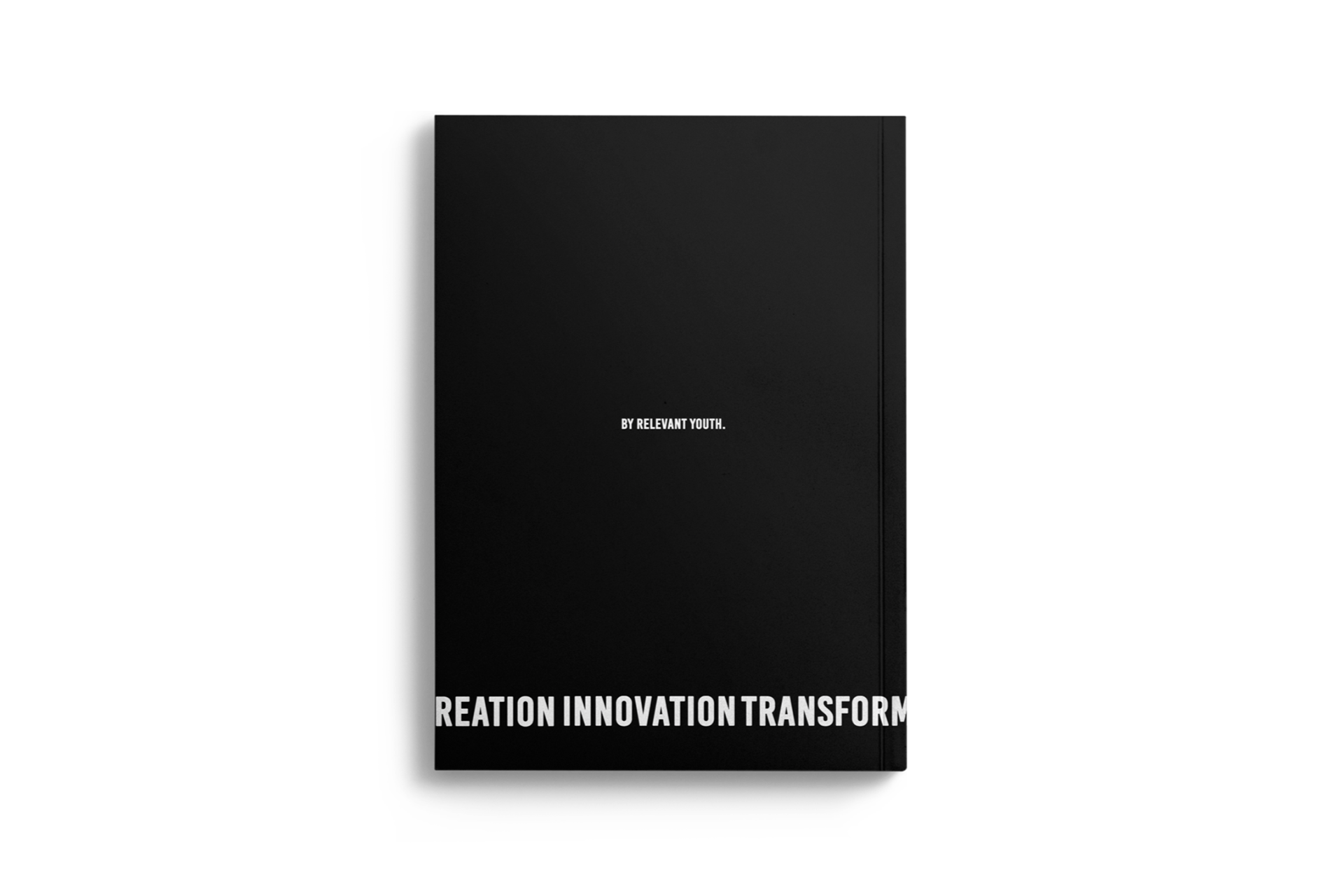 Creative Director/Lead Designer: Kearra Johnson
Assistant Designer: Madison Wisse
Photographer: Gabriella Salinas
Editor: Prince Chingarande